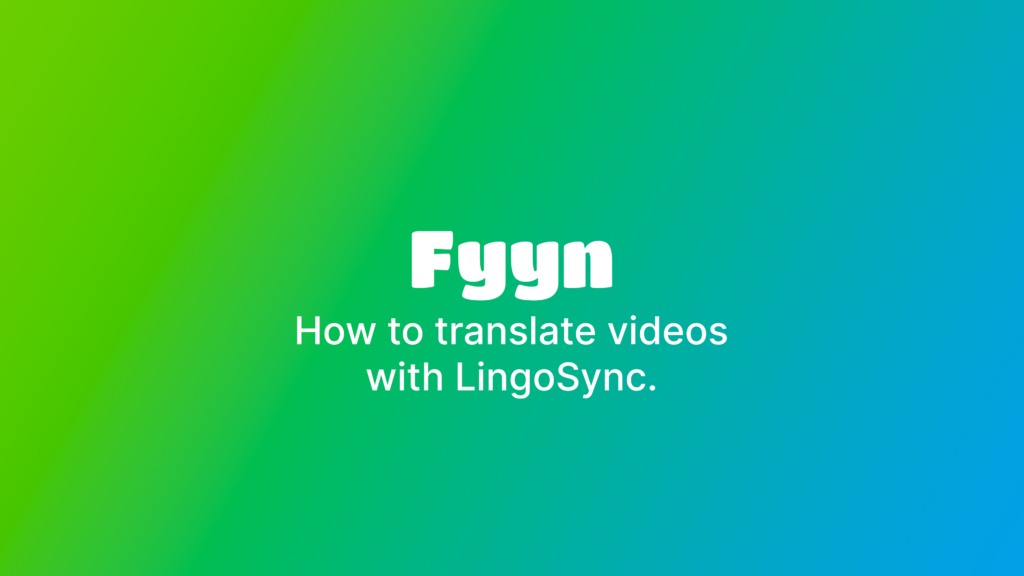 Step 1
Make sure you have a suitable video.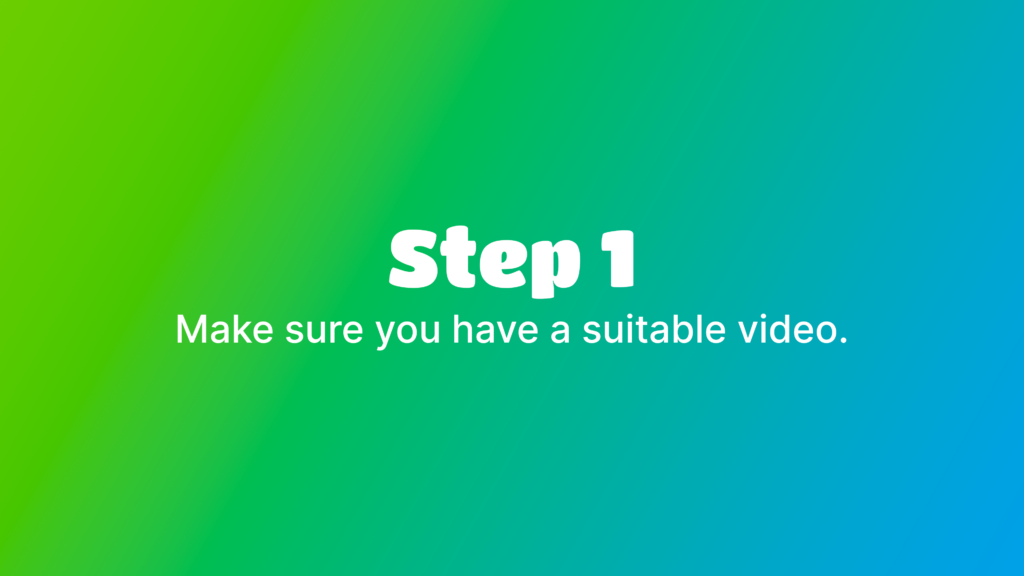 A suitable video…
…has very little or no background sound.
…contains at best only one person speaking.
…has that person speaking clearly and understandably.
The best videos for translation with LingoSync are simple "talking head" videos!
Step 2
Create or upload your video.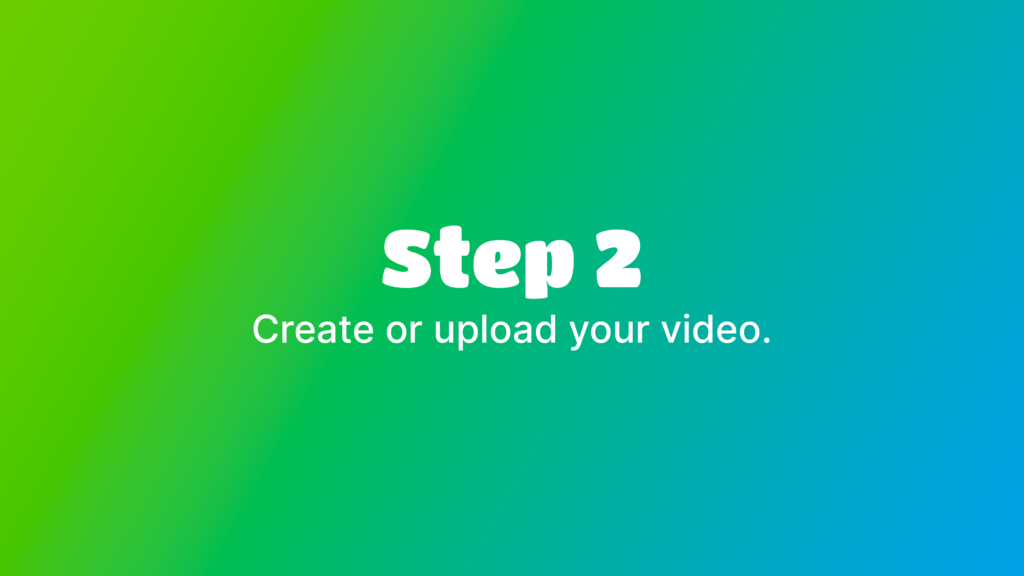 Start by going to your Video Library.
To upload an existing video file, choose "Upload video file".
To create a new video right in your browser, choose "Record webcam or desktop".
Step 3
Start the translation process.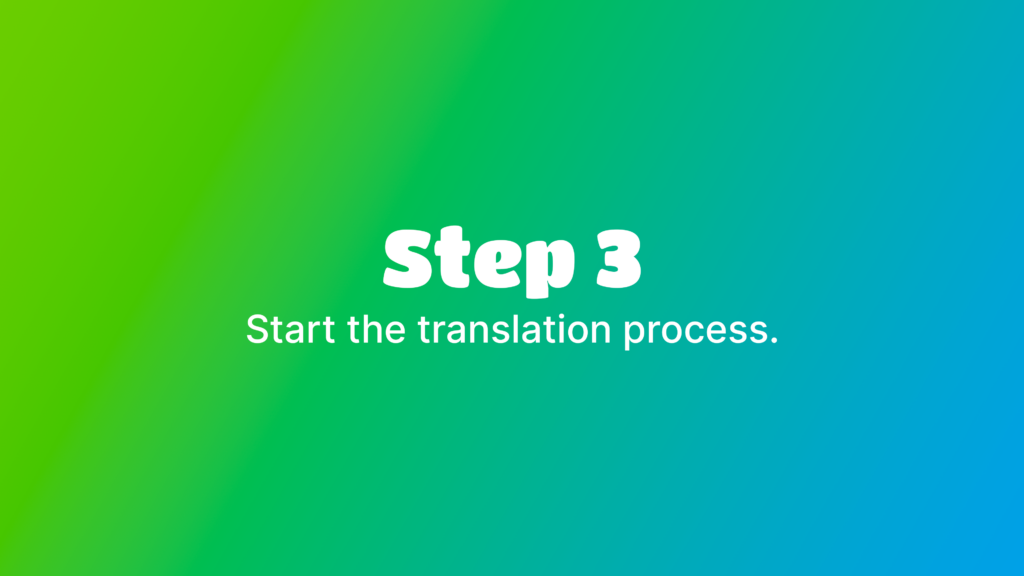 Once you've uploaded or recorded your video, find its preview tile in the Video Library overview.
There, locate the button labeled "Translate with LingoSync".
Click this button.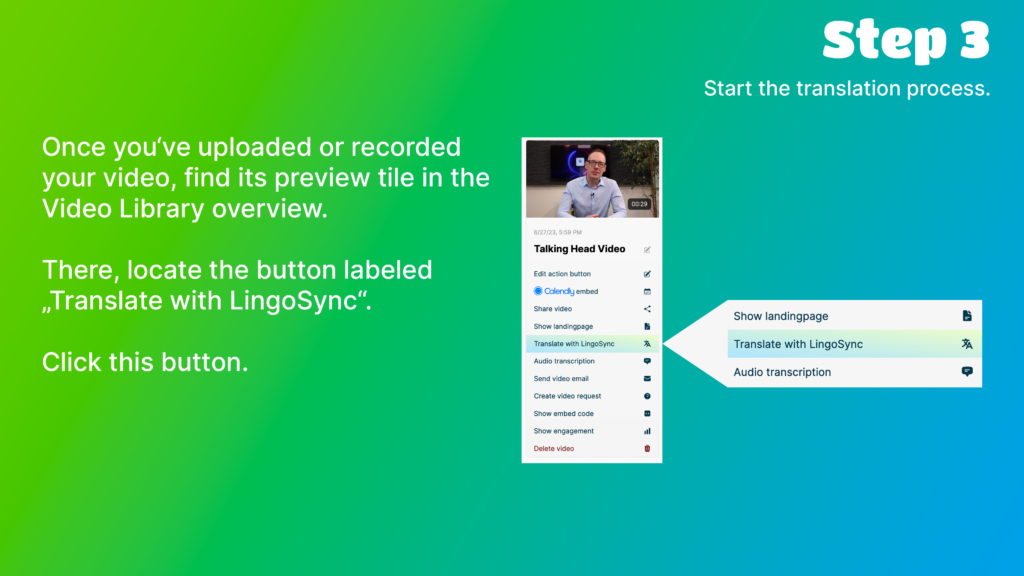 A modal opens which asks you to provide three settings for the translation process:
First, choose the language that is spoken in the original video.
This is the language you want to translate FROM.
Then, choose the gender of the speaker in the original video. The voice used for translation will be of the same gender.
Finally, choose the target language you want to translate TO.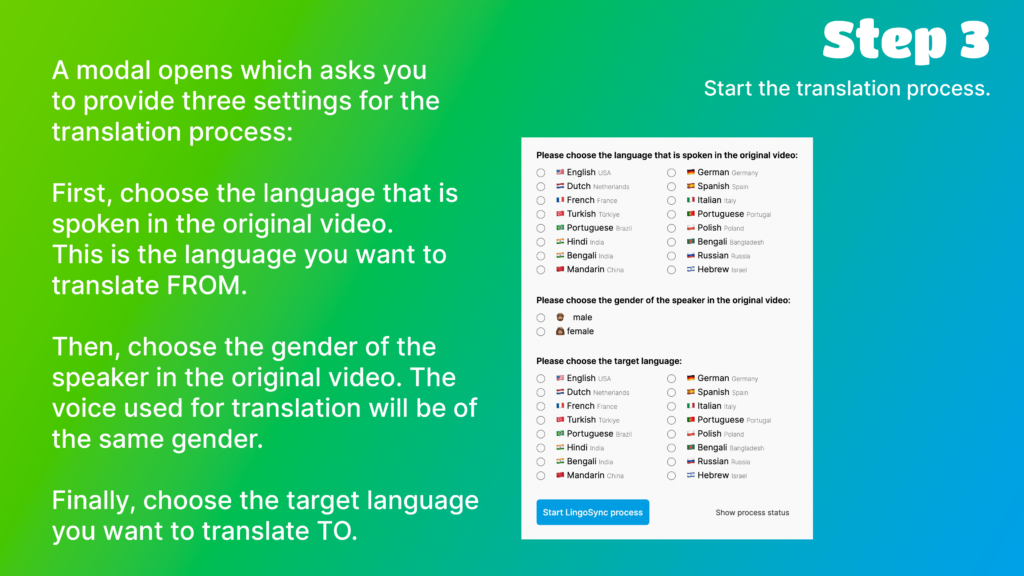 The left hand side navigation will show a status element which informs you about the ongoing and finished translation processes.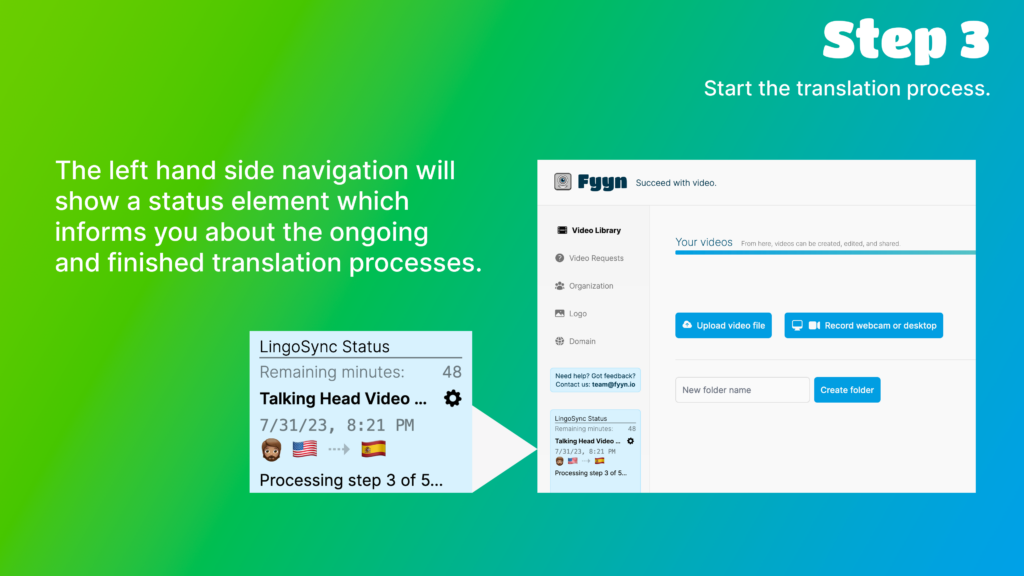 Once the process has finished, a green check mark is shown in the process status box. Click on this status entry, and you will navigate to the Video Library folder which contains the original video and the translated version.